I didn't go to the celebrations in honour of Viola Desmond. I didn't see the concerts, the vendor markets, the museum tours, or the speeches that spanned a week in Halifax and elsewhere. I didn't read the Twitter posts about how meaningful it was for 91 year-old Wanda Robson to be seen holding a $10 bill with her sister's face on it.
I didn't celebrate because it felt fraudulent. Canada's government honoured Desmond on its currency, but my cynical side told me it was a distraction. On top of being disenfranchised through history, African Nova Scotian celebrations are relegated to the departments of culture, heritage, and history as though black Nova Scotians aren't currently here, fighting gross injustices to this day.
History should be seen as a guide to today's injustices, and entrepreneurs of colour can learn a lot from Desmond about that.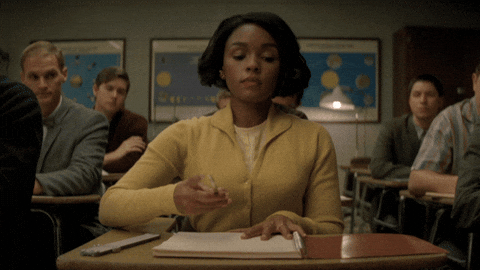 Like a lot of narratives we inherit from the United States, Desmond is known as Canada's Rosa Parks. But Parks sat in the whites-only section of a bus and refused to move in 1955 – nine years after Desmond refused to give up her seat in a New Glasgow theatre. Even so, Desmond wasn't the first to be charged for refusing to give up her seat, either. Four years before Desmond was confronted in the same New Glasgow theatre, Carrie Best and her son Cal were arrested for the exact same reason.
In 1942, Best sat with her son in the whites-only section of the movie theatre, and they were charged with disturbing the peace. Frustrated with Jim Crow laws in Nova Scotia, she and her son started the first black-owned newspaper in Nova Scotia, The Clarion.
When Desmond was harassed for sitting in the wrong section four years later, it was The Clarion who broke the story. Although Best and her son lost their appeal of the charges against them, Desmond won her battle after long years in the public eye. To win that case, Desmond needed the help of advocacy groups and fellow entrepreneurs, like Best.
As co-host Duane put it, Desmond was a badass for two reasons. "She wasn't just an activist, but a business woman." She was also a pillar in the church community whose business offered services to women who weren't being served by the beauty industry.
Desmond was one of many black Nova Scotians who fought Jim Crow laws by combining the efforts of The Clarion and other black-owned businesses.
So, why do we celebrate Desmond on a $10 bill? My inner idealist tells me it represents what people of colour can do if they combine their efforts to educate, heal, and fortify themselves against the everyday racism that passes as normal.